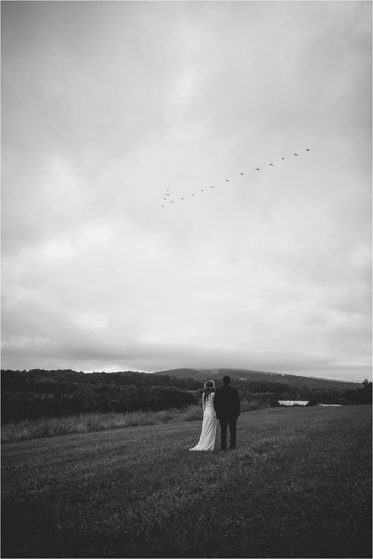 PIN

Here are answers to a few frequently asked ones:
Why should I pick you?
In short, because I'm me.  Most couples contact me because they see that my work is different than a traditional wedding photographer, but they ultimately hire me because there's a personal connection when we meet.  I am completely comfortable with the fact that I am indeed not the photographer for everyone, but if my work has resonated with you and you think we may be a good fit, then please head on over to the contact page and let's start a conversation!
Are you willing to travel?  
Absolutely!  Any wedding within an hour of Charlottesville, Virginia does not have added travel fees.  Any other destinations require travel expenses and, depending on the distance, one or two nights of lodging expenses.
Do you shoot with a second shooter?  
Depending on the logistics of your wedding, I may have an assistant accompany me for a portion of the day.  However, I don't work with a second shooter, and I'm happy to tell you more about why when we meet!
Can I send you my Pinterest board?  
I'd rather you not.   Instead, I ask that you be you and let me be me – and magic will happen, I promise!  If you're drawn to my work, part of that probably has to do with the fact that the people look comfortable and relaxed.  That's because they felt free to be themselves instead of making an attempt to pose or look like someone else.  Therefore, not only was the experience fun and beautiful, but the resulting images were unique to them – and I want the same for you, too!
Do we have to do an engagement session?  
I can't force you to, but one is complimentary with every wedding package – and I highly recommend taking advantage of that!  The session is a wonderful way for us to get to know another and for you to feel comfortable in front of the camera.   Also, opting out of a session will not change the cost of a wedding package.
Do you deliver unedited images?
I never deliver anything but professionally edited images, and there's a good reason: you're hiring me not just to shoot with my camera, but to curate a beautiful gallery that fully tells the story of the time I spend with you.   I also fancy my editing style, so every image you get from me will have been given my own special touch.
Speaking of editing, do I receive all images in color AND black and white?
You will definitely receive a variation of color and black and white images, but no, you will not receive both versions for every image in the gallery.  I am a lover of black and white imagery (literally 90% of the photographs displayed in my home are in black and white), and I work with clients who also share an appreciation for the timelessness of the look and the way that removing color puts more emphasis on the story and emotion of an image.  Through the process of editing, I ultimately decide which version is strongest of each image, and clients trust that whatever I'm delivering to them is what my artistic eye believes to be best.
When should I expect to receive my images?
Typical turn around time is 3-4 weeks.  I can be a bit of a perfectionist when it comes to the editing process, and even when "finished" with a gallery, I like to let it sit for a couple of days and re-visit with fresh eyes before delivery.  As the old saying goes, "good things take time," and I like to think that I'm giving you the best by choosing not to rush the process!
Should I invest in professional prints and albums?
Yes yes yes please!   The tangible is a wonderful thing, and pictures of your life deserve to be displayed!  Plus, in a world of constantly changing technology, prints and albums of professional grade will ensure that your great grandchildren will be able to see who you were – without having to hire someone to retrieve photos from a device.