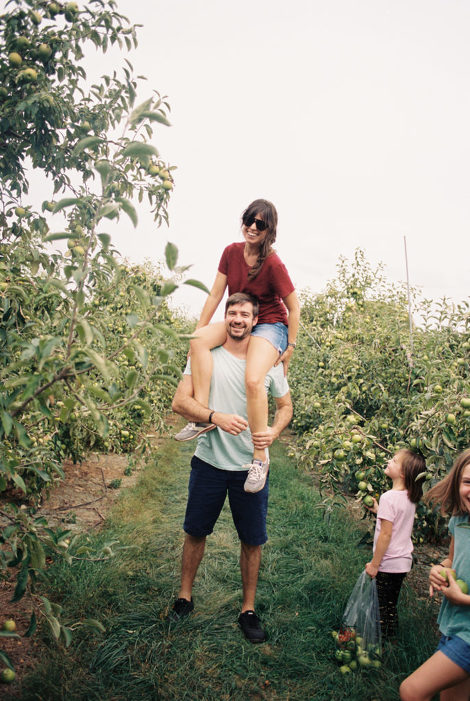 PIN

Hey there!  I'm Lindsey: wife, mom, friend, and photographer based out of Charlottesville, Virginia.
I'm an extroverted introvert , a sincere sarcastic gal, and a believer that life's too short to take yourself too seriously. Prayer, fresh air, live music, thrift stores, happy hours, and running (followed by chocolate) are what keep my overthinking self sane.
For twelve years I've been married to my best friend, a man I met when we were both just 17. Despite our age, I knew after five minutes he was the one …and our first date of dinner-at-a-chain-restaurant-and-Toy-Story-2 didn't deter that belief.  Our nutshell story includes long distance dating for five years, a proposal in my parent's living room after I ruined his mountaintop plan, a perfectly imperfect wedding, one dog, and two spirited little girls that have made our life crazier yet fuller than ever imagined.   The song we awkwardly danced to at our wedding was Jack Johnson's Better Together, and I still cry every time I hear it.  Maybe because I'm a weeper, but also because it's the whole idea that making the choice to do life together – in its ups and downs and highs and lows and everything in between – is truly what love's all about.
So why am I a photographer?  Because I'm a sentimental storyteller at heart, and photography allows me to tell stories in a tangible way.  It's documenting the beautiful, unscripted, authentic, emotive, joyful, sentimental, real moments-that-may-never-happen-again that defines what I do.  Natural light and nature inspire my work, but people and their stories are really what I'm about.
Think you may want me to tell your story with my camera?  Then head on over here to read a bit more!